The SpArtS gallery invites you to discover the exhibition
"Portraits Inconnus d'un Photographe Méconnu"
Ivan Bettex
photography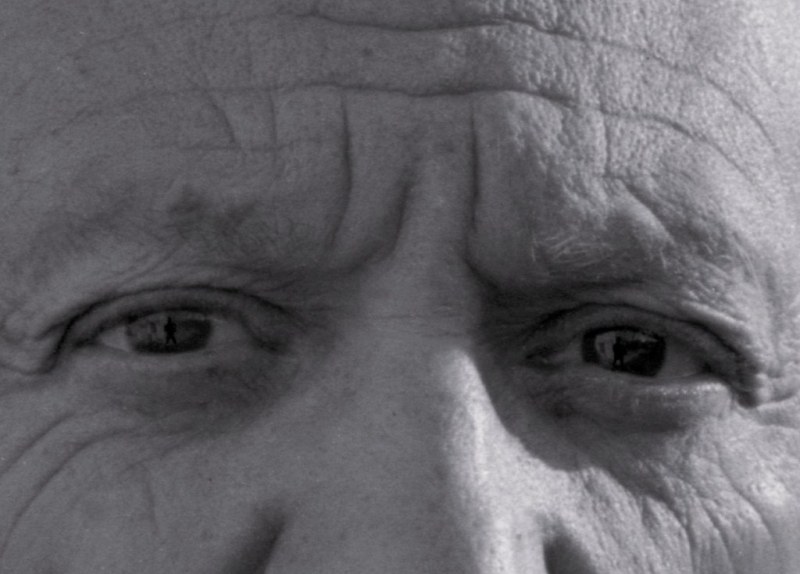 Exposition de photographies d'Ivan BETTEX à la galerie SpArtS
du mercredi 1 novembre au samedi 25 novembre 2017
Ivan BETTEX was not for photographie. Born in 1931 in Echallens (SWITZERLAND), he is the son of a country doctor. Not much inclined to the school system and even less to academic or academic studies, it is at the Ecole Supérieure de Commerce in Lausanne that his sensitivity for the fine arts and literature is developed, thanks in particular to René BERGER, his teacher of letter and philosophy, which is also a writer and historian of art. At the Ecole Supérieure de Commerce in Lausanne, this professor gives these students a real appeal for the artistic world. Thus, several of his students embrace a professional career as a painter, actor or writer. At the time, Ivan BETTEX wants to move towards the cinema and more precisely the realization. After two years at the Ecole Supérieure de Commerce, having not had the opportunity to go into the cinema, he decided by love of the image to work in the laboratory of the photographer SCHELLENBERG at Lausanne. For two years, Ivan BETTEX trained professionally as a developer photographer.
In 1952, Ivan BETTEX shares his first exhibition of photographs made at the Rolleiflex with his painter friend Pietro SARTO. Following this exhibition, the publisher, producer and art dealer Pierre CAILLER offered to hire him as a photographer, secretary and documentalist. This collaboration lasted until the death of Pierre CAILLER in 1971. During these 19 years, Ivan BETTEX accompanies Pierre CAILLER in all his activities as principal collaborator, partner and even becomes his son-in-law in 1955 by marrying Nane, By Pierre CAILLER.
It was during this period that Ivan BETTEX took part in the galleries of 41 Rue de Seine in Paris and Deux-Ponts in Pully (SWITZERLAND). There is also the creation of the Presses artistiques and especially the elaboration of numerous publications or editions: Les Cahiers d'Art Document, the monographs of artists, the Style magazine La Guilde Internationale de la Gravure, the 74 sculptures of André DERAIN, the Greek Guides ...
Initially, the photographs produced by Ivan BETTEX are mainly photographs of reproduction of paintings intended to illustrate the publications of the editions with a Linhof Technika apparatus; But very quickly, in contact with the many artists he meets and the journeys he makes, Ivan BETTEX is moving more towards photography reporting.
Thus, as his work progresses, Ivan BETTEX's photographs become a substantial contribution to the various publications of Éditions Pierre CAILLER, whether they are archaeological or archaeological photographs, but especially portraits of Artists made directly or in their studio, sometimes in family intimacy. Most of these portraits are made with a Hasselblad camera, precisely telephoto, to seize the artist "in spite of himself".
Thanks to this work within Éditions Pierre CAILLER, Ivan BETTEX photographed some of the most important artists of the middle of the 20th century: Paul AIZPIRI , Georges ARDITI , Mario AVATI , Yves BRAYER , Bernard BUFFET , Nanette BUSSAT , Pierre CAILLER , Charles CAMOIN , Jean CARZOU , Roger CHAPELAIN-MIDY , Jean COCTEAU , Suzanne DUCHAMP , André DUNOYER DE SEGONZAC , Hans ERNI , Albert FLOCON , Emile GILIOLI , Edouard GOERG , Marcel GROMAIRE , Henry HAYDEN , Oskar KOKOSCHKA , LAFOURCADE , Jacques LAGRANGE , Fernand LEGER , André LHOTE , Jean LURÇAT , André MASSON , Giorgio MORANDI , Marcel MOULY , Robert NALY , Alexandre NOLL , Pablo PICASSO , Mario PRASSINOS , Pietro SARTO , Claude SCHURR , Jean TINGUELY , Javier VILATO , Jacques VILLON , Maurice de VLAMINCK , Antoniucci VOLTI , Ossip ZADKINE , Gabriel ZENDEL
In 1958, in parallel with this work of photographer, Ivan BETTEX was commissioned by Pierre CAILLER to revive a project dating from 1939: to create a ski resort in Morillon in Haute-Savoie. Despite his divorce in 1962, Ivan BETTEX continues to collaborate with Pierre CAILLER as a photographer until his death in 1971, which is the end of the publishing house.
Since then, Ivan BETTEX has moved away from the artistic world to devote himself entirely to the development of the Morillon station. It was not until he retired in 1996 that he decided to worry again about his photo library, which had about 50,000 pictures. That's why he trained himself in computer science to keep his photographs in black and colors more than 60 years old, scanning them with a scanner.
In 2011, the department of Haute-Savoie organized an exhibition at the Chartreuse de Mélan in Taninges, retracing Ivan Bettex's career and his collaboration with Éditions Pierre CAILLER. On this occasion, in a nod to his 80 years, Ivan BETTEX presents 80 portraits of artists that he realized then digitized, drawn on large format (60x80 cm). For many people, it is the discovery of a slice of life and an unknown work of the public who had been sleeping for 40 years.
galerie SpArtS
41 rue de Seine
75006 PARIS
contact@spartsgallery.com
mardi-samedi 14h30-19h30
le matin sur R.D.V.
www.SpArtSgallery.com
The SpArtS gallery invites you to discover the exhibition
Anne-Françoise Couloumy
paintings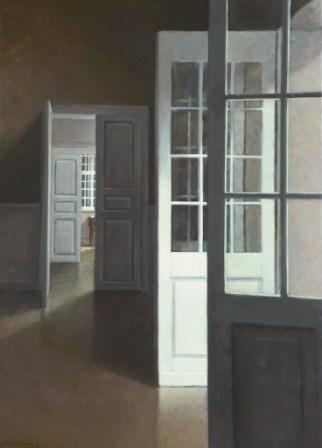 Exhibition recents works from Anne-Françoise Couloumy at SpArtS gallery
30 november to 23 december 2017
Une oeuvre précise et cependant mystérieuse. Une oeuvre qui pose la question du sens. Une oeuvre interrogative. Rarement, on aura vu, si vite, une telle adéquation du fond et de la forme. C'est uniquement en écrivain que je me permets de parler de peinture, et l'écrivain que je suis voulait simplement témoigner ceci : les tableaux d'Anne-Françoise COULOUMY font partie de mes plus belles heures de lecture.


Eric-Emmanuel SCHMITT

galerie SpArtS
41 rue de Seine
75006 PARIS
contact@spartsgallery.com
tuesday-saturday 2.30-7.30 p.m.
by R.D.V. the morning
www.SpArtSgallery.com